Your top-notch Rug Cleaning In Los Angeles - Superior Rug Services In Los Angeles
Contact Certified Los Angeles Rug Cleaning Professionals
Are you looking for a reputable rug cleaning in company in Los Angeles Area that can clean your thick area rugs or delicate oriental rugs? Your search ends at Superior Rug Services! We have been in business since 1995, and our company is rated as the #1 rug cleaning service provider in the Greater Los Angeles area. No matter what kind of rug you have, our cleaning experts can handle it. Rug cleaning in Los Angeles Superior Rug Services in Los Angeles full service.
We are experts in:
Indian rug cleaning
Persian rug cleaning
Shag rug cleaning
Pakistani rug cleaning
Turkish rug cleaning
Silk rug cleaning
Kilim rug cleaning
Moroccan rug cleaning
Oriental rug cleaning
Tufted rugs
Sheepskin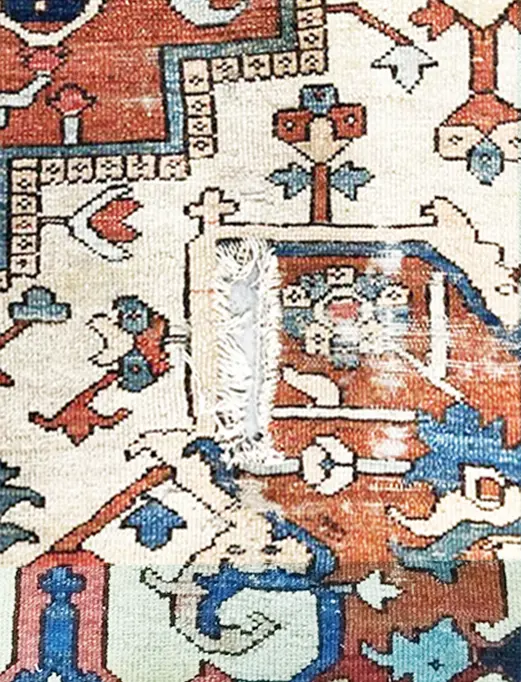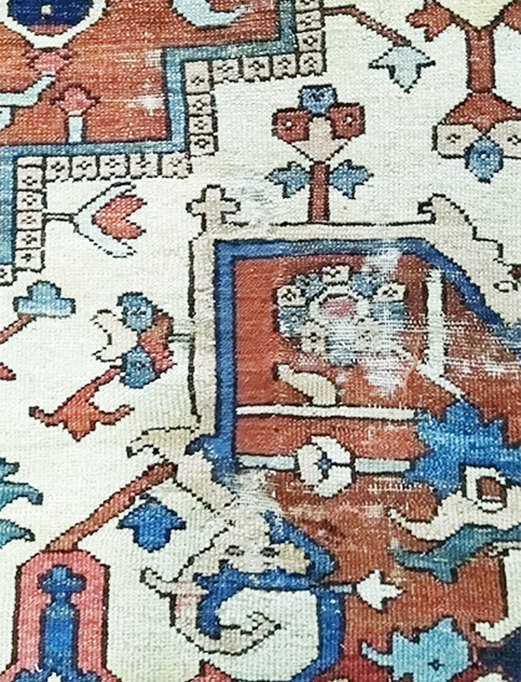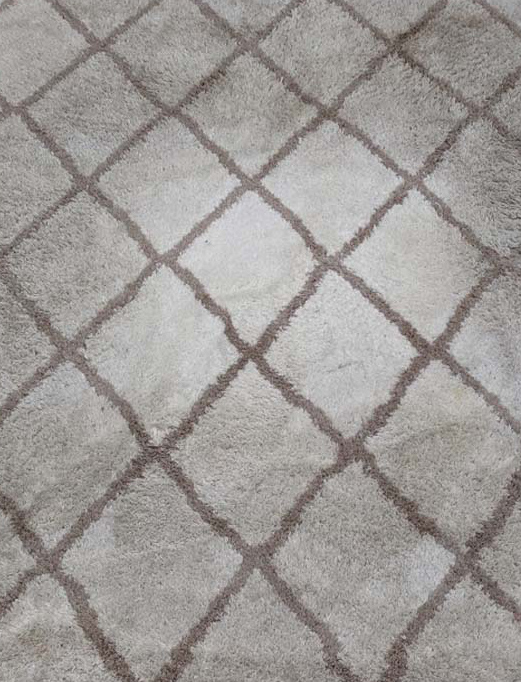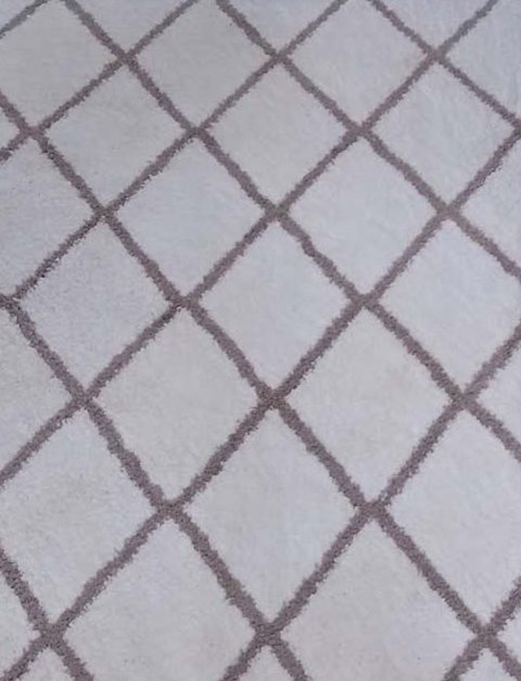 Rugs are investments that will last a lifetime if cleaned and maintained by professionals who possess the know-how for each of above-mentioned rugs. Being a third generation in the rug cleaning and repairing business we are the only source you can trust for your valuable investments.
Superior Rug Services or rug cleaning Los Angeles is a full-service rug cleaning and repairing company that provides pickup and delivery service to greater Los Angeles area residents. Give us a call and we will put our generations of knowledge and 38 years of experience in Los Angeles to work. You will be glad you did. Guaranteed!
We use our exclusive 9-step rug cleaning process...
---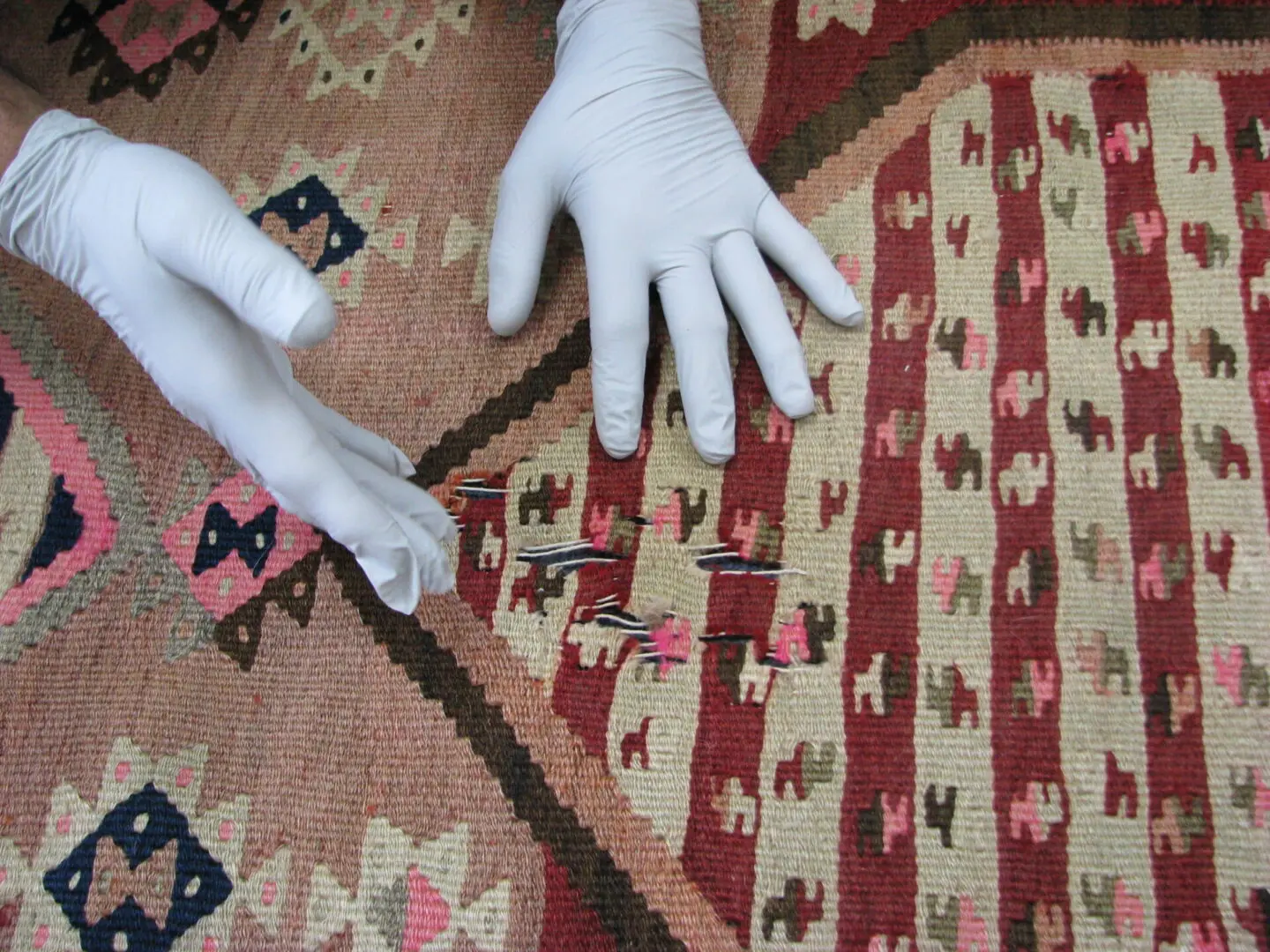 PRE-INSPECTION
The first step we take in ensuring the highest quality work gets delivered to you is our inspection, which is done at the time of pick-up prior to cleaning.
Our trained specialists analyze your rug(s) to determine the type, construction, and best cleaning method suited for your rug. We take a very close look for things such as spots, stains, color bleeding, rips, water damage, and rot before cleaning to make informed suggestions about what type of cleaning and/or repair we can provide to precisely execute the most fitting solution.
This is an essential step in our process to ensure our customers receive the highest quality treatment we can possibly provide.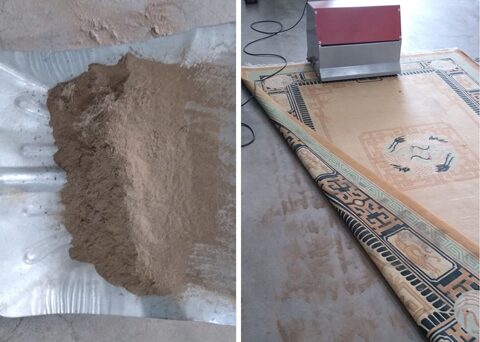 DUSTING
Rug dusting is the essential first step in our rug-cleaning process.
Dusting is an important step taken to remove dry, abrasive soils that would otherwise end up in your rug(s) during the washing portion of the process. We use our rug dusting machine to vigorously dust the rugs before they go through the rest of the cleaning process.
Sometimes lint, dust, or other small impurities might make themselves present on your rug that aren't part of the fibers themselves. This step is taken to remove those extra nuisances on your rug(s).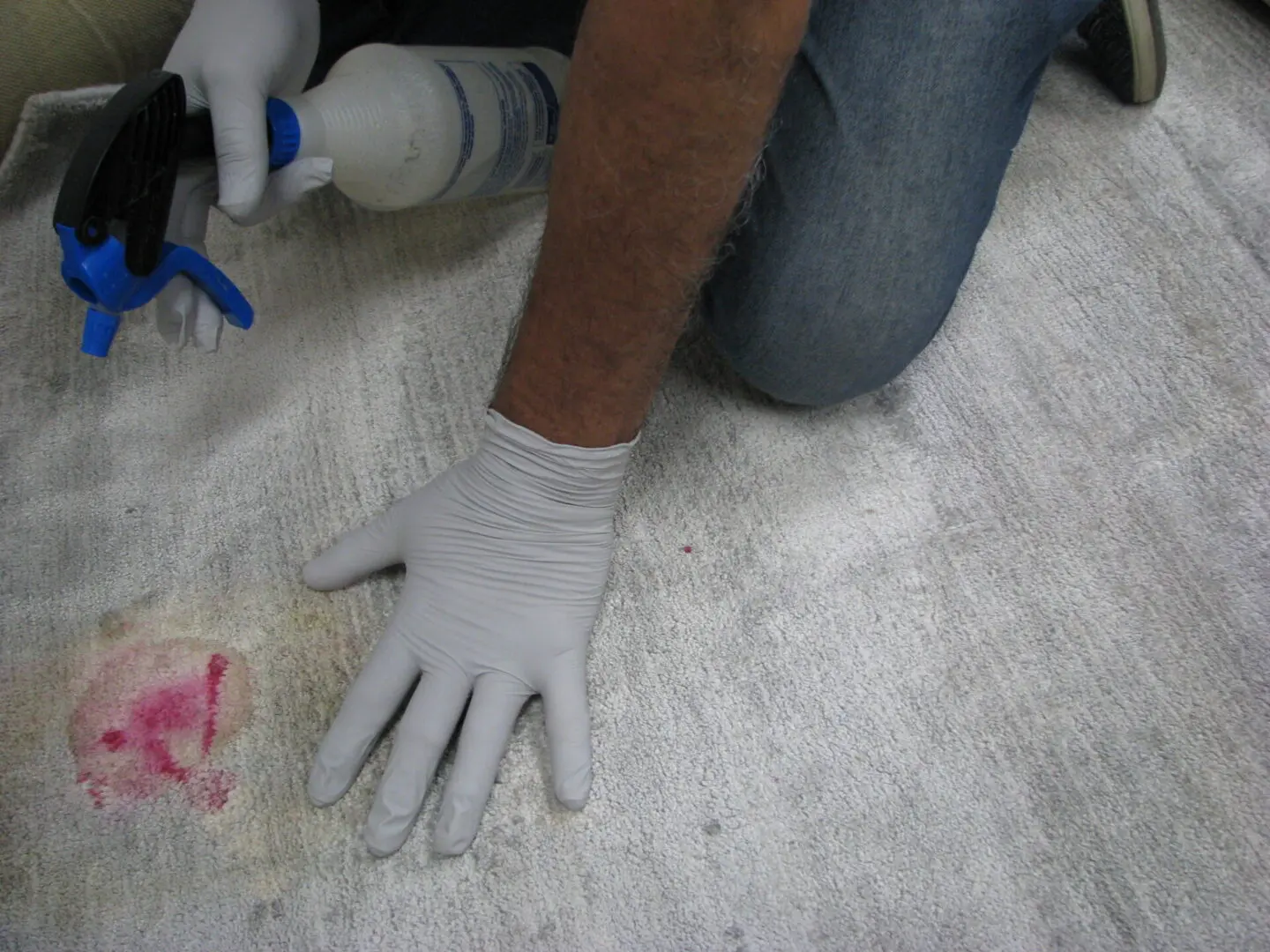 PRE-SPOTTING
During this step, our rug cleaning specialists look over your rug(s) for a quick second inspection and begin to treat specific areas for all of the damages/impurities made during the initial and second inspection phases of the process. A preliminary soaking of the rug is done to loosen the dirt and impurities inside the fibers.
This treatment is handled carefully to ensure any rug types are handled appropriately and only the correct chemicals are used with all of the specifics appropriate to your rug(s) considered. It is an in-depth process that targets specific problem areas that any rug might have.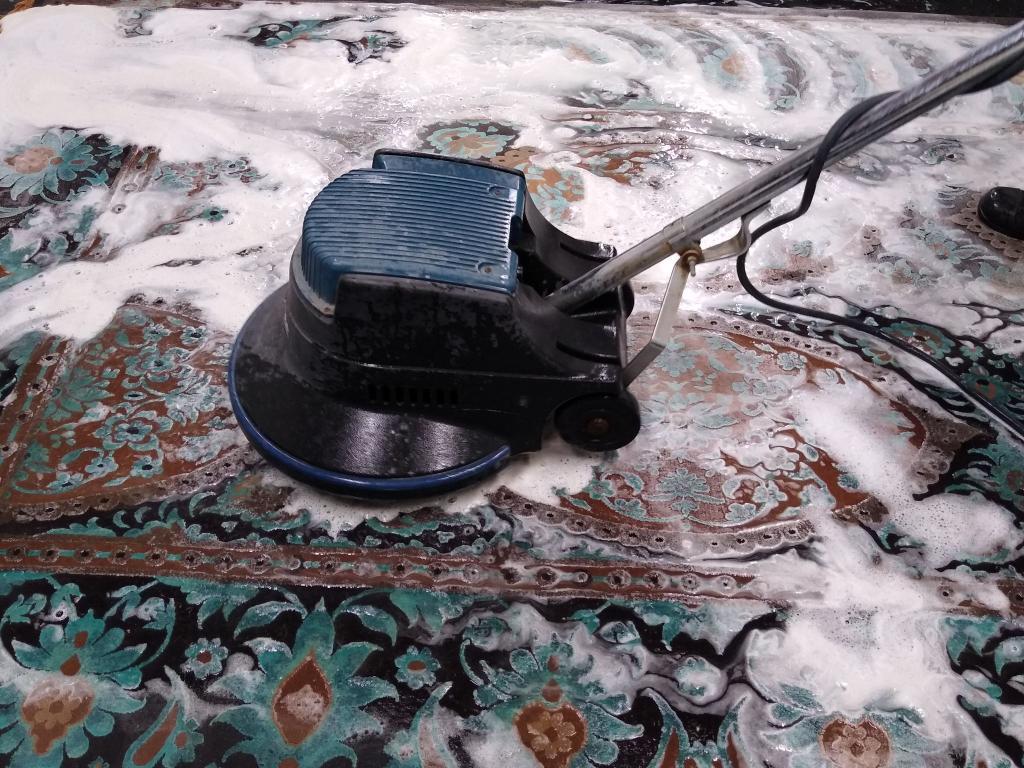 WASHING
This is the show! This is the main step we take in cleaning your rug(s).
Our industry-certified technicians only use biodegradable shampoo to clean your valuable rugs. This helps ensure that your family's health is not harmed. We lather the special detergent onto the rug and use our powerful but gentle machines to make sure the detergent covers the entire surface area of the rug(s). We do this repeatedly until we feel the entire rug(s) are fully immersed in cleaner.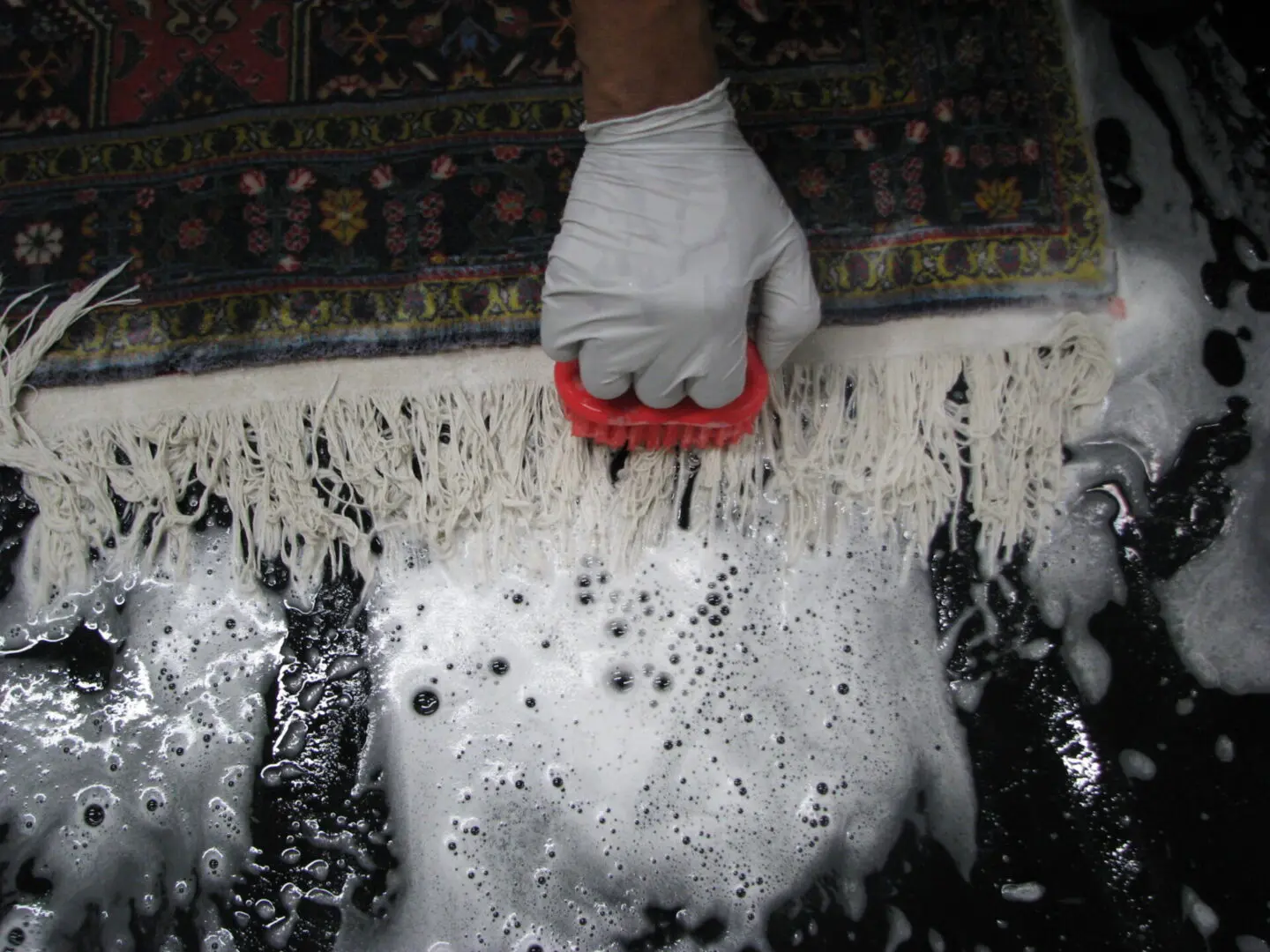 FRINGE CLEANING
We are a detail-oriented team here at Superior Rug Services, and we take every part of our process seriously. As a testament to that, we hand-clean every fringe of the rug(s) that are processed here. This might seem excessive, but we like to make sure no fringe is damaged and no stone goes unturned when it comes to how much dirt is inside your rug(s).
Each fringe is delicately lathered and shampooed with our environmentally safe cleaning products, and we hand-wash them to ensure a fully detailed experience.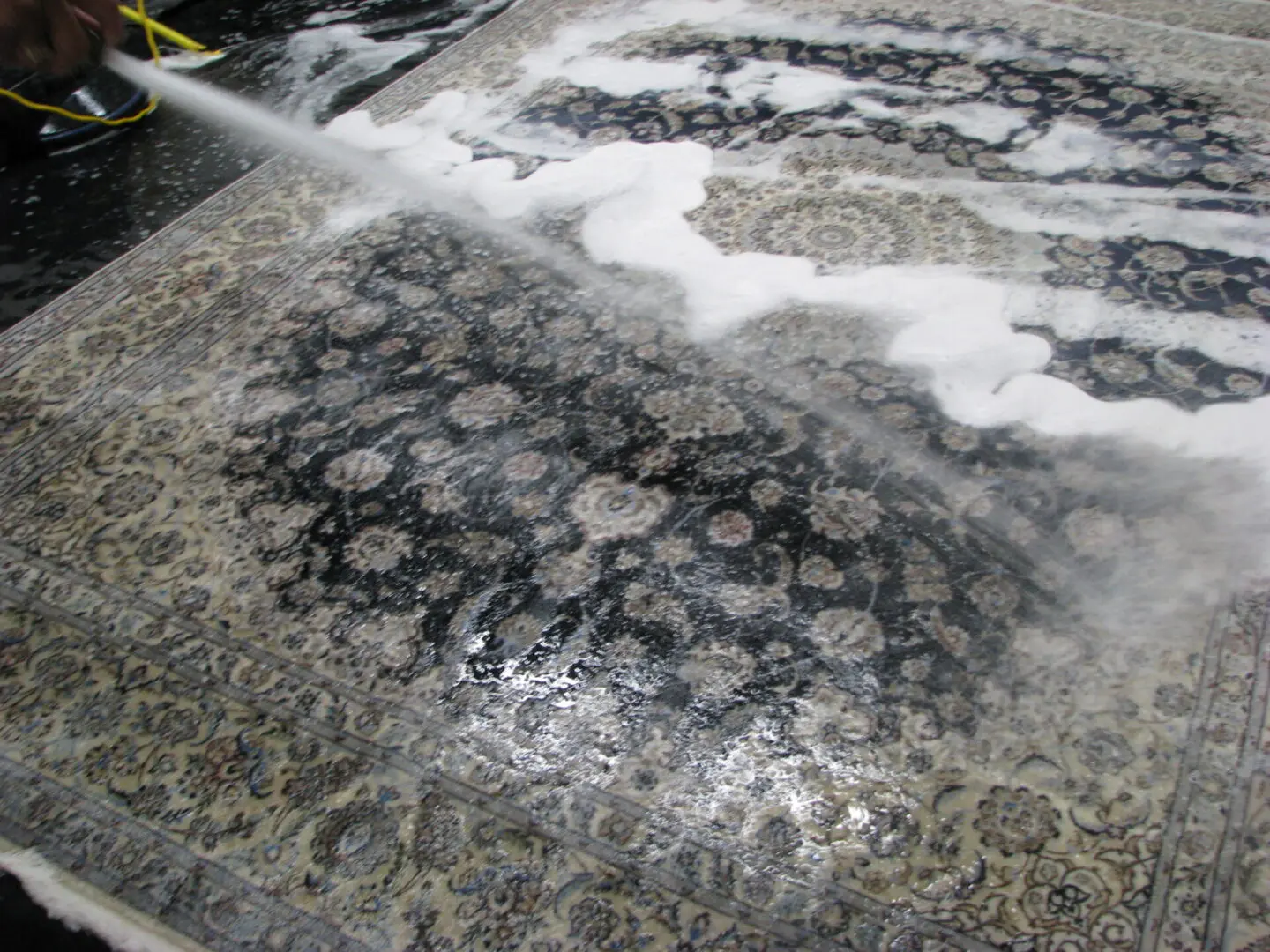 RINSING
This is the last step involved in the actual washing portion of the rug(s). During this portion, we spray the entirety of the rug(s) and extensively remove the residual soap and suds left after we've carefully and thoroughly implemented the deep-cleaning portion of the washing process.
How do we extract this extra stuff with our flat spade tool? This is a small, flat iron that gets pressed into the rugs gently enough not to damage them but firmly enough to release any trapped moisture that the rug(s) may contain after being deep-cleaned. There is usually moisture still left in the rug after all the cleaning supplies and detergents have been applied to your rug(s), so we ensure none of that turns into mold or is left in the rug to cause damage during this portion of the process.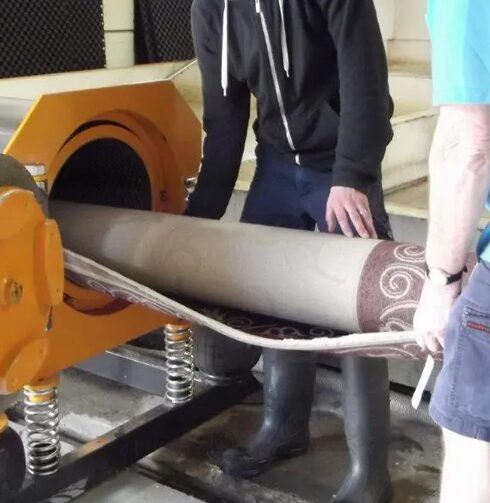 DRYING
This is arguably one of the most important parts of the process. Although a rug can be cleaned properly, drying is extremely important in the aftercare of a rug.
Rugs can sometimes develop mold, mildew, or yellowing if not dried properly. As such, we use a special drying centrifuge used to wring the rug(s) by rotating them inside our machine at over 2,000 rotations per minute. This ensures that most of the water still in the rug(s) gets eliminated before laying the rug(s) out to sunbathe. This machine is guaranteed to remove 95% of all moisture from the rugs before going out to dry.
Once the centrifuge is finished, we remove the rug(s) and transfer them onto our drying racks. These racks suspend the rug(s) so that air can circulate throughout the fabric instead of just one localized area. Once the rug(s) have been dried, we make sure there is no moisture left by testing several spots and corners of the rug(s) with a special humidity reader. It reads the amount of moisture inside the rug(s).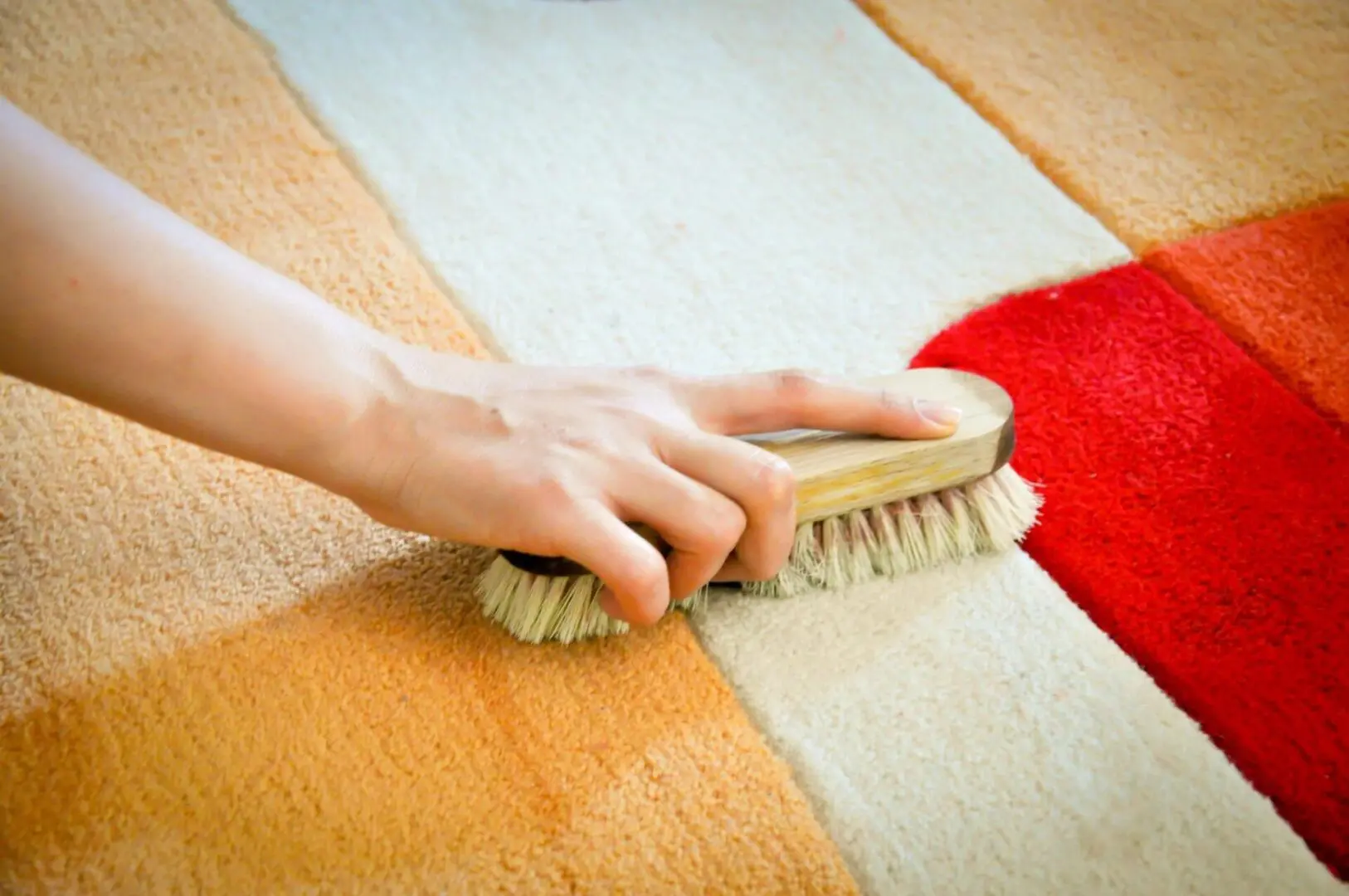 GROOMING
The rugs should be nice and clean by this part of our 9-step process.
During this time, we make sure that all of the fibers and fabrics of the rug(s) are perfectly brushed and ensure that the grain of the rug(s) is in the correct orientation.
We brush and blow the rugs with air to ensure no extra dust or fabric is present.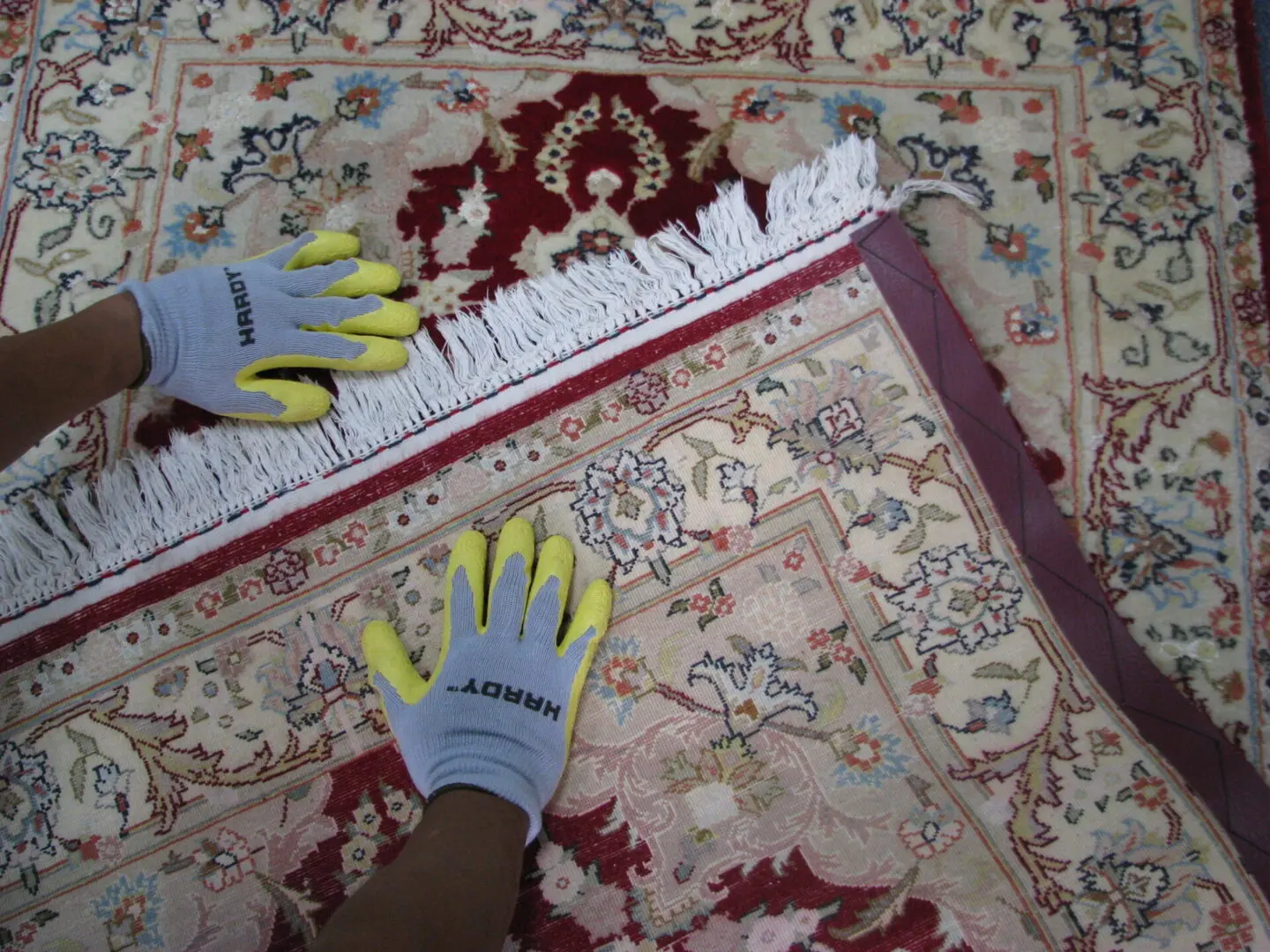 POST INSPECTION
One final inspection must be done before the rug(s) can be delivered. One of our technicians goes through an extensive checklist for quality assurance of the rug after it has been dried. Once this has been completed, we then roll the rug(s) and store them on a secondary rack while they await delivery or customer pick-up. These racks are fully ventilated and also allow air to circulate throughout the rug keeping it fresh and dry.
This is the final step in ensuring a quality job is done every time we clean a rug. We believe in transparency and delivering an honest and precise job to our customers, so it is important that we can offer detailed and informed data on our cleaning process!
Don't worry about leaving your valuable rug in our hands; you'll soon enjoy your rug in pristine condition again. Read the dropdown information below to learn more about the cleaning process for each type of rug and to see pictures of our work.
Stains can completely ruin the value of a good rug. Fortunately, we specialize in removing all types of stains, including pet urine.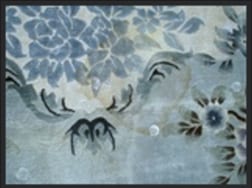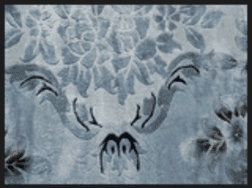 Handmade rugs, particularly Persian rugs, are quite valuable. You can ensure that they are handled and cleaned the way they should be by entrusting them to our team. Our cleaning methods are perfectly suited for oriental and handmade rugs.

Kilim rugs and other flat woven rugs have to be cleaned very carefully to preserve their integrity. We can do it the old-fashioned way, but we also use cutting-edge equipment to achieve the best results.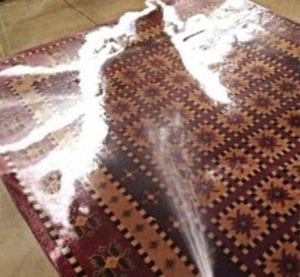 Shag rugs add warmth to any room. However, their density and long strands of yarn can make cleaning these beautiful rugs very cumbersome. Don't worry; we'll do the work for you.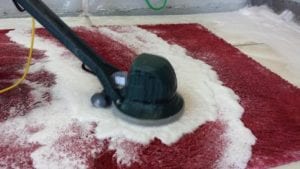 A lot of Americans love handmade flokati rugs because of their softness and the quality of the wool used to make them. If you have one at home and you need it cleaned, turn to us. We do an exceptional job at thoroughly cleaning flokati rugs while keeping them full and plush.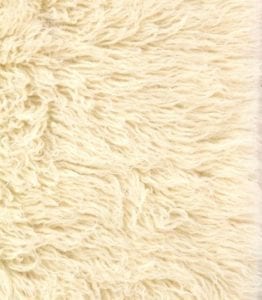 These decorative rugs are normally beige colored and can be challenging to clean. Luckily, our rug cleaners are experts at making them look brand-new.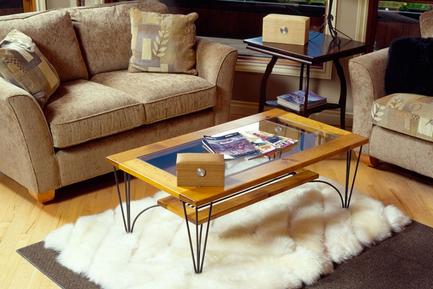 Our team is equipped with the right tools and products to clean machine-made rugs. These types of rugs are constantly being innovated by manufacturers. Nowadays, they come in various styles that are made from combined fibers.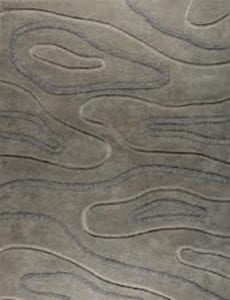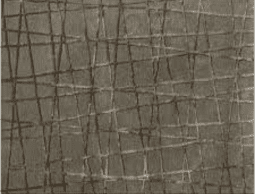 In order to keep the seams and backings of custom-made rugs intact, we developed our own special method of cleaning. Trust us to get the job done regardless of your rug's type, size, and thickness.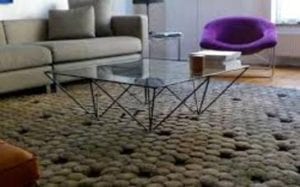 Superior Rug Services
Average rating:
0 reviews